Lice Removal Treatment Service – Orlando, Florida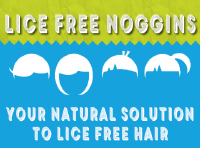 Offering the Lowest Price for In-Home Lice Removal Treatment Service in Orlando, Florida!
Lice Free Noggins Lice Removal Service offers an all-natural, chemical-free in home head lice treatment that is safe, effective and guaranteed. For your convenience, we offer same day lice and nit removal treatment service in the comfort of your home. Lice Free Noggins will get rid of all live lice and nits in just one visit.
Orlando, FL's #1 Professional Lice Removal Specialists!
Lice Removal Treatment Services Include:
Head lice checks for the entire family.
Same day lice removal treatment to eradicate lice/nits.
Educate your family to reduce the likelihood of re-infestation.
We can provide you with Lice Clearance Certificate if one is necessary for your child's school.
Call Us to Get Rid of Head Lice in Just 1 Appointment!
Why Choose Lice Free Noggins Head Lice Removal Services?
Unique Method - Our head lice removal method is non-toxic, natural, safe for all ages, quick, and effective. All of our lice treatment services are backed by a 100% guarantee.
Success - We have successfully treated over 2000 families using our own developed head lice removal method, which has proven to be 100% effective.
Convenience - No need to spend hours at a lice salon waiting for your turn. Why have your kids sit for hours in an unfamiliar place when they can be in the comforts of their own home?
Efficiency - In home lice removal service allows a family to utilize their time efficiently. Children can continue with their home activities after being checked or treated for head lice. NO wasting time driving, parking, waiting.
Cost Effective - We charge a flat rate for lice removal. Many lice removal services charge by the hour, which can add up rather quickly. There are never any hidden fees - no travel fees, no holiday fees, no evening or weekend fees.
Confidentiality - Although there is nothing wrong with having head lice – not everyone wants to be seen walking in or out of a lice salon. Having a treatment in-home is as private as it can get.
Flexibility - We accommodate your busy schedule. We have known to serve clients as early as 5 am and as late as midnight.
Education - We educate families on how to prevent head head lice in the future, and how to treat on their own if an infestation does occur.
Stress Free - We take the stress out of head lice removal and make the experience as pleasant as possible. In home lice treatment service also cuts the risk of a lice-free child or parents contracting a case of lice from a lice salon – which does happen.
Professional - Our technicians come with all the tools necessary to treat a family for head lice in a quick and effective manner. The lice technician cleans the surrounding space used for treatment, leaving the area free from any possible nits and/or head lice.
See What Our Clients Are Saying About Our Head Lice Removal Service...